Good afternoon Sisters and Brothers of the Plainedge Federation of Teachers. As another great school year comes to an end in Plainedge, we will be saying goodbye to five of our members who are completing their final year in education. Please take a minute to read about our retirees, as we honor them in this newsletter and wish them nothing but the best of health and happiness as they begin the next chapter of their lives! In solidarity.
Doug Abrams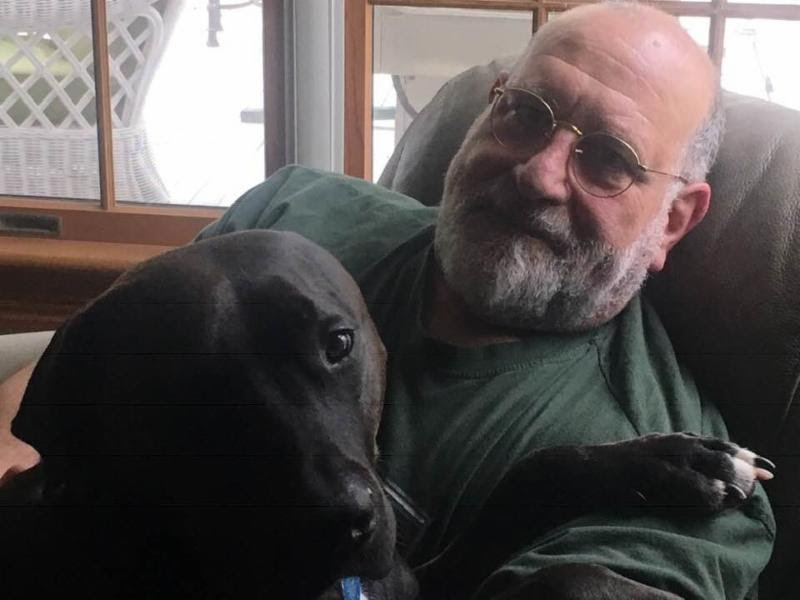 Doug began his Plainedge career in 1985 and has taught all grades and levels of social studies, from G.A. (long gone) to Regents, Honors and College Credit.  The bulk of the last few years, he educated students in College Government, occasionally College Philosophy, and once in a while Introduction to Chinese.  Throughout his long tenure, Doug has also been very involved in student life and activities outside of the classroom. He was responsible for starting and advising Student Amnesty International in the '90's, the Ben Franklin Honor Society for 5-6 years in the 2000's, as well as the Ethics Bowl Team, which he established and coached since 2011. Except for a brief stint at Northedge, Doug has spent his entire Plainedge career at the High School.
When asked about his fondest memories of Plainedge, Doug reflected, "It's hard to choose between memories of students or memories of my colleagues as most memorable.  Relationships I developed with students were almost always a great source of joy and satisfaction, while the camaraderie and support of my colleagues made sharing the wonder of teaching young minds all the more wonderful, and all the difficulties more bearable.  There is no place in the world like the faculty room at Plainedge High School."
As for his plans in retirement, Doug hopes to emulate two men he has long admired; the Chinese poets Wang Ji (topic of his Master's thesis) and Han Shan.  Both poets chose the eremitic way of life, seeking solace on a mountaintop away from the hub-bub of the "red-dust world."  As the saying goes, "A true hermit hears the sounds of horses and carts outside his gates." According to Doug, "I intend to create my hermit's cave within my heart and just do whatever my path leads me to." 
As Doug departs Plainedge for whatever paths lie ahead, he would like to leave his colleagues with some final thoughts. "In my more than 34 years at Plainedge, I had some years that were really rough, and years of blessed tranquility in which I could focus on teaching important things.  Despite any difficulties during this time, two things made it all well worth the experiences: the love I felt for my students and the support and comradeship of my colleagues.  I know no finer group of people than those I've worked with over the last three and half decades.  I've always been very proud of the people who teach at Plainedge - intelligent, compassionate and educated.  Though I will not miss the work, I will always miss the people and the relationships we had. One last word:  SUPPORT YOUR PFT!!!"
Jen Andes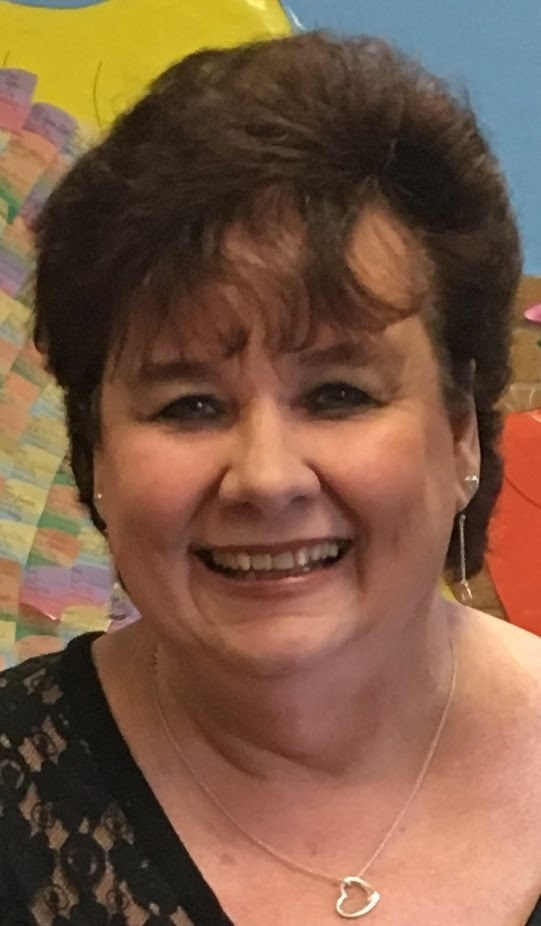 Jen has spent more than half of her life as an educator. Her career spans a total of four decades, with 32 out of her 40 years teaching here in Plainedge. Throughout her entire Plainedge career, she has been a teacher in Eastplain, spending her time fluctuating between grades 3, 4, and 5, and most recently as the AIS teacher.
Jen has many fond memories of
Plainedge
, but according to her, some that stick out the most are, "being hired by and having the good fortune to work with Bob Chase, my first principal here for a year. The years I worked with Laura Pokorny and all the fun and inside jokes we had! One of the funniest memories was that everyone got Laura and I confused. Subs would tell me how good my class was the day before and I would be confused because I wasn't absent. THE BEST was the time I had a parent conference where the mom said all these wonderful things I did with her older son. The problem I was I did not have him, Laura did! I just nodded along and said thank you!"
In addition to her job as an educator, Jen is also currently the longest serving member of our PFT Council, being a PFT building representative for 19 years! Through her job as a building rep, Jen has found it very rewarding to be able help and guide so many of her colleagues. Most of all though, Jen treasures the time spent with the children, forming those bonds that have remained even though many of them are now married with children of their own.
When her long and distinguished career in
Plainedge
comes to an end, Jen plans on doing absolutely nothing at first, at least until she works into retirement and decompress. After which, her plans include spending most of her time with her husband, daughter and family, cruising the world!
As Jen moves on to travel and enjoy time with family, she feels fortunate to have had the opportunity to work in
Plainedge
, to have collaborated with such amazing teachers, and to have been able to educate such beautiful children. According to Jen, "It has been quite a ride and I have enjoyed all the fun we had. Take care of each other, support each other and stay kind. Always have a sense of humor and remember -Family First!"
Hope Burgess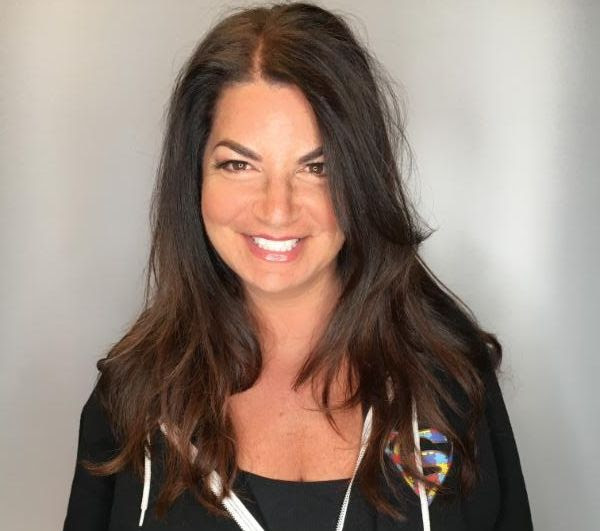 Hope has been lucky enough to teach at John H. West Elementary School for the past 33 years.  She spent 32 of those incredible years with 1st graders and one year with 2nd graders. Her fondest memories of
Plainedge
will be the gift of watching her students grow and learn each and every day. When asked to reflect on the most rewarding aspect about being an educator, Hope stated, "There's nothing better than a child's smile and laughter to brighten each day!"
In retirement, Hope plans to continue working with children and young adults in whatever role life affords her. She will also be volunteering with the HER Foundation to help woman who suffer from hyperemesis gravidarum. Beyond her work with children and volunteerism, Hope would like to travel, relax, and actually sleep late once in a while!
As Hope embarks on the next part of her life's journey, she would like to share one final message with all her colleagues. "I am grateful for all the incredible friendships I have formed over the past 33 years. I have learned so much from each and every one of you. You have helped me to become a better teacher, better friend, and an all-around better person. I will hold the memories we have made dear to my heart and treasurer our friendships. Thank you so much for the most amazing career anyone could hope for!"
Lisa Johnston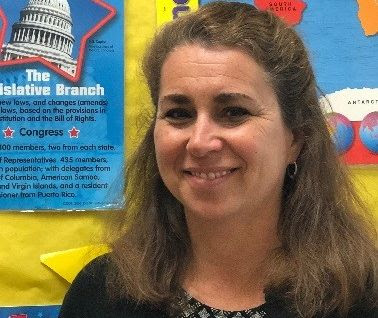 Lisa is finishing up her 33rd year working in the Plainedge School District. At the start of her career, she taught Social Studies in the High School for 14 years, during which time she educated students about history at all different levels and grades, focusing primarily on juniors and seniors. In 2000, Lisa transferred to the Middle School where she has been teaching 8th graders ever since.
After spending her entire teaching career in Plainedge, her fondest memories from the High School include the Ellis Island trips that she took with the juniors and her Women's Studies classes. She is especially appreciative of the time she spent collaborating with Maureen Brennan, which made that Women's Studies course so successful. When asked about her time at the Middle School, Lisa responded, "I have so many wonderful PMS memories. It is difficult to just pick a few. I would have to say that our 9/11 Memorial trip and the Caumsett trips were really great, and of course being afforded the opportunity to work on teams and to co-teach inclusion classes with so many amazing people."
As far as Lisa's plans in retirement are concerned, she wants to travel more. Her line up of trips include an Alaskan cruise, a voyage to Ireland, and the hope of spending more time in the city with her children. In addition to traveling, she will also continue her volunteer work with The Fresh Air Fund, which she finds so very rewarding. According to Lisa, "I have no doubt that I will be busy!"
As Lisa moves on to travel and enjoy time with her family, she has these words to offer to her friends, "Plainedge has been good to me over the past 33 years. I will miss working with the students and of course my colleagues, but will continue to see many of the friends I have made here. Thanks for the opportunity to share my thoughts!"
Debbie Sosman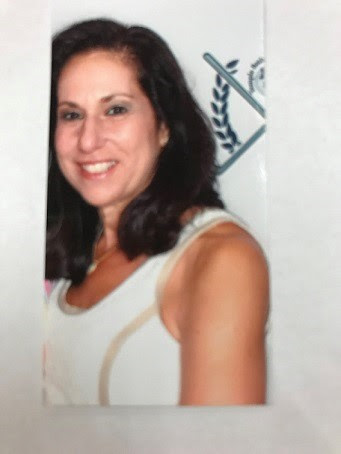 Debbie is thrilled to finally complete her long career as an educator in the Plainedge Public Schools. She was hired 31 years ago to teach 6th grade in Packard MS and has been teaching her entire career at the middle school level, most of that time educating children about Social Studies. In addition to her teaching duties, Debbie has been very involved with the students and her colleagues outside the classroom as well. She has been the advisor to 8 different clubs at the MS, the Dept. Coordinator for SS for many years, the District Mentor Coordinator, and the longtime leader of our PFT Making Strides Fundraiser.
When asked to reflect on the fondest memories of her career, Deb said, "I have had many fun and intellectually stimulating experiences while at working in Plainedge. I've been on dozens of committees to create new initiatives and to write curriculum on which I have had the opportunity to interact with many wonderfully inspiring colleagues."
Debbie has no plans of slowing down in retirement, as she intends to teach a graduate course and some staff development workshops for ELT (which is part of NYSUT). She is also looking forward to finally being able to travel during non-school holidays, catching up with some old friends, exploring some new hobbies, but mostly...being spontaneous and doing whatever she feels like doing, whenever she feels like doing it!
As Debbie departs Plainedge for the next part of life's adventure, she would like to leave her colleagues with one final message, "I have truly enjoyed the students I have taught and the professionals I have worked with during my career at Plainedge. I cannot remember ever having a boring day at work. I have made lifelong friends who I will miss seeing every day. I hope that all of the PFT members will continue to work at keeping our Union the positive, collaborative, and strong asset it is to the Plainedge community."