A Message from President Perry Fuchs
Good Afternoon Sisters and Brothers of the Plainedge Federation of Teachers,
As another great school year comes to an end in Plainedge, we will be saying goodbye to eight of our members who are completing their final year in education. Please take a minute to read about our retirees, as we honor them in this newsletter and wish them nothing but the best of health and happiness as they begin the next chapter of their lives! In solidarity.
Kathleen Cleary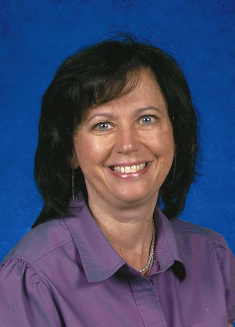 Unbelievably, Kathleen has been teaching in Plainedge for 35 years now, and according to her, "Wow has the time flown by!" Her career in Plainedge started at Schwarting Elementary School where she taught kindergarten, second, and third grade. Eventually, she shifted to John H. West where she once again resumed her kindergarten adventure. Two years ago, Kathleen returned to second grade and decided that it was her favorite place to be, but as she says, "Please don't tell her little kindergarten students about that."
When asked about her specific plans in retirement, Kathleen offered, "My plans in retirement include some volunteer work with Literacy Volunteers of America, as I would like to experience teaching reading to someone older than 8! Also, on my agenda, is helping out at my local church. Finally, I would love to visit my daughter who recently moved to the bay area of California." As Kathleen moves on from her time in Plainedge with her young students, she would like to leave one final thought for all her colleagues and friends:
"I will truly miss seeing the children's faces light up as they say "Good Morning," share a joke, or finally understand a challenging concept or reading passage. The absolute best part of my experience at Plainedge is the caring, compassionate, and generous colleagues I had the opportunity to work with on a daily basis."
Debbie Daring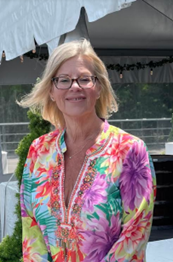 Debbie has been an educator in Plainedge for the past 30 years. She began her long career as a kindergarten teacher in Schwarting. After a short stint there, she spent the next 26 years at John H. West Elementary School, teaching first, second, fourth, and fifth grade throughout the years. During the pandemic, she spent her only year as a third-grade teacher virtually working with students, and her last 2 years have been at Eastplain as a fourth-grade teacher. According to Debbie, "It has been a pleasure and a privilege working in all 3 elementary schools." 
When questioned about her best memories at Plainedge, Debbie answered, "One of my fondest memories is when I attended the graduation ceremony for my "firsts". As it turned out, my first class was actually 2 classes because kindergarten was 1/2 day, I moved to West as a first-grade teacher, and when those students went to 5th grade, so did I. It was truly a wonderful experience watching 86 of my former students all graduate together. I can say for sure that most of my fondest memories revolve around the connections I've made with students. I love that I can call my former students, friends."
As Debbie transitions into retirement, she plans to spend a lot more time relaxing, traveling, seeing her family and friends, but most of all, getting healthy again. Upon leaving Plainedge and reflecting on all the great people she has met here, Debbie offered, "Some of my greatest memories include my many amazing colleagues throughout the years. Colleagues who have become friends and then family. I couldn't have survived this past year without them in my life. They have made coming to work pure joy over the past 30 years and have given me much laughter and love."
Robert Gandalfo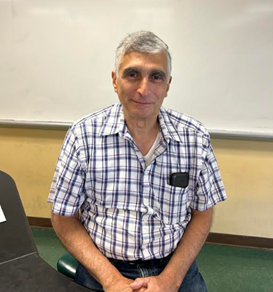 Bob Gandalfo has been teaching science in Plainedge High School for the last 24 years. Throughout his long tenure, Bob has mainly taught physics at both the regents and AP level. Outside of teaching physics, he is perhaps most proud of his hard work with the Engineering and Robotics afterschool program, which according to Bob, "Is just as much, if not more, work than a regular class."
Prior to coming to Plainedge, Bob spent 6 years as a science educator in the Bronx and 15 years working as an engineer in the industry. When questioned about what he liked the best about being an educator in Plainedge, Bob responded, "My fondest memories are how nice it was to work here. As long as you did your job, no one harassed you."
In retirement, Bob "plans on doing some traveling (three of my kids are out of state), spending more time with the grandchildren, working on the house, and moving further east on Long Island." As Bob prepares to enjoy more time with family, he wanted to simply let his colleagues know that he "wishes them the best of luck for many years to come!"
Deborah Kelly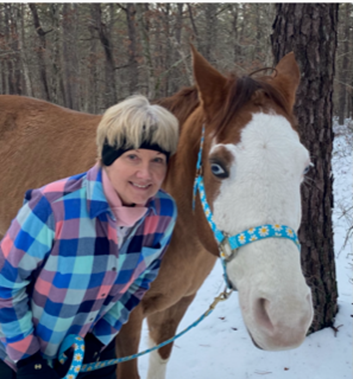 Deborah Kelly, or Debbie as her friends call her, has been working as a special education teacher in Plainedge Middle School for the last 23 years. In that time, she has taught just about every grade and subject in the middle school. When Plainedge decided to implement Earth Science and Algebra 1 for all 8th graders, she began working as the inclusion teacher in those classes, and according to Deb, "I really dove into learning and teaching those curriculums for many years."  
Now that Debbie's time in Plainedge has come to an end, she had the chance to look back on her career here and reflected, "I have enjoyed working with so many wonderful people during my time here. As I retire from teaching, I look forward to staying active and spending lots of time with my 3 favorite things: Horses, Hounds, and Husband (not necessarily in that order!)."
Sandra Marchesiello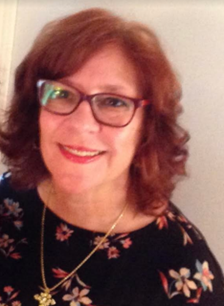 Sandra has been enjoying her career as a teaching assistant in Plainedge since 2004. She has spent her entire time as a TA in the high school and has had the privilege of working with all facets of the special education system, including inclusion classes, self-contained classes, life skills classes, test mods, along with chaperoning concerts, plays, sport games, and proctoring SAT and ACT exams.
Sandra has a lot of great memories from working in Plainedge, but according to her,  "My fondest memories have been seeing former students coming back expressing their gratitude and appreciation for supporting them in building their confidence and belief in their potential."
As far as plans after Plainedge are concerned, Sandra said, "My plans in retirement are to enjoy all the simple things in life, like my morning cup of coffee, reading without interruption, traveling and spending more time with my family, volunteering in the community and subbing whenever possible."
As Sandra moves on to enjoy all the simple pleasures that life has to offer, she would like to share some final thoughts on her time in Plainedge with her fellow colleagues: "Being a proud graduate of Plainedge, I feel a connection and loyalty to both the PFT membership, students and district as a whole. It's hard to say goodbye because I have met, worked, and became good friends with some great colleagues. It has made the work day enjoyable knowing I have made a difference in the students' lives. I wish all the PFT members continued success at Plainedge!"
Michele Molitor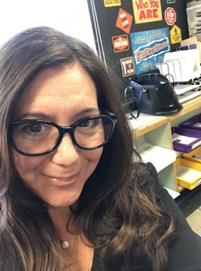 For 33 years, Michele has enjoyed the precious gift of spending her career in Plainedge. Her time here, however, actually began well before she was an English teacher. She grew up in Plainedge, and according to her, "It was my dream to follow in my dad's (my hero) footsteps and teach here." Michele has spent her entire teaching career in Plainedge, educating students on an incredibly wide variety of subjects, and has loved every minute of it! Her long and distinguished career has also taken her through many of our schools, including Eastplain, where she taught fifth grade, the middle school where she educated seventh and eighth grade students, and finally the high school, where she has spent the latter part of her career teaching English to ninth, tenth, and eleventh grade students. 
When asked about what she loved the most about her career, Michele responded, "What I love about Plainedge is how close and supportive this district is, and the lifelong friendships I have made here. My colleagues became my close friends and my family." As far as plans beyond her career are concerned, Michele said she "will be moving to Florida this summer. Looking forward to being near my son, Michael, and the rest of my family and spending lots of time with them." 
As Michele fully graduates Plainedge and departs to spend some well-deserved time with her family, she would like to leave her fellow PFT members with one last thought: "I am so grateful for all of the amazing administrators, colleagues, staff, students and parents I have had the pleasure of working with through the years. I will miss you all greatly!"
Karen Russo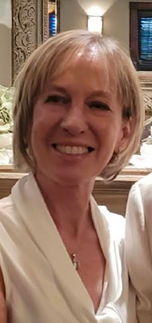 Karen came to Plainedge many years ago as an itinerant bilingual teacher for a few months while she was searching for a full-time teaching position. According to Karen, that decision "turned out to be a pretty good decision, since the cute guy I met in the office at Packard has now been married to me for the last 40 years (that would be Lou Russo lol)." After teaching in some other districts and taking time off to run after her own kids, Karen came back to Plainedge 16 years ago. Since that time, she has taught Resource Room at Maria Regina and had a year at Schwarting before becoming a permanent fixture at Plainedge Middle School, where she has worked with a fabulous team of educators, teaching students in resource room and ICT settings. When asked to reflect on her time in the middle school, Karen offered, "Teaching middle school kids is a roller coaster of laughs, drama, and occasionally some amazing learning, and I have enjoyed every year."
After retirement and a trip to Italy with a bunch of the family, Karen plans to welcome a new grandson, and then as she said, "I have no idea what I'm going to do, but I'm not going to wake up at 6 am to do it!" When asked if she would like to share any messages with her fellow PFT colleagues before leaving us for the last time, Karen replied, "Thank you for all the good years, Plainedge!!!"
Louise Ryan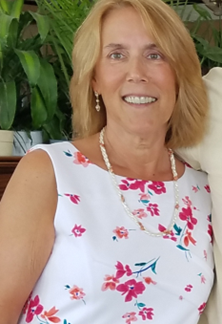 Louise is very excited to be completing her 24th year as an educator in Plainedge. For her entire career, Louise has been teaching students at Plainedge HS, working in both the business and social studies departments. When asked to recall her fondest memories while in education, Louise responded, "I have many great memories of Plainedge. Some of the ones that stand out include participating in the teacher dances for Sports Day, socializing with my colleagues in the faculty room at lunch, helping the students organize the supply drive for Ukraine, being the advisor for the Senior Class Yearbook, introducing new electives in the Social Studies Department, and lastly the phone calls during lockdown trying to figure out the technology (We kept each other sane and laughing!)"
Although Louise will greatly miss her students and colleagues, in retirement she is looking forward to spending time with her granddaughter, taking dance classes and traveling when it is not school vacation time! Before Louise moves on to enjoy the next chapter of her life's journey, she would like to share final thoughts on the importance of being an educator with her fellow PFT colleagues. According to Louise, "Being a teacher is challenging and exhausting at times, but it is also the most rewarding and important job in society. "We Make a Difference!" I cherish the relationships I had with my colleagues and the students. I wish you all peace, love and happiness."